2019 has been a magical year for Codemagic and Flutter. Ever since launching our dedicated CI/CD for Flutter on the Flutter Live stage one year ago, Codemagic has developed into a Flutter community favorite CI/CD tool. We are extremely thankful to all our users for trusting their Flutter projects with us and we appreciate all the feedback you have provided to improve our service.
This time we thought we'd share what a year in Codemagic has looked like for our users.
Build, test, deliver
The aim of continuous integration and delivery is to boost your processes and ship quality apps to users faster. In fact, we have calculated that implementing CI/CD saves 10% of your development time which is as much as one person's half year's work in a 5 member team.
Can you imagine what you could develop in that time?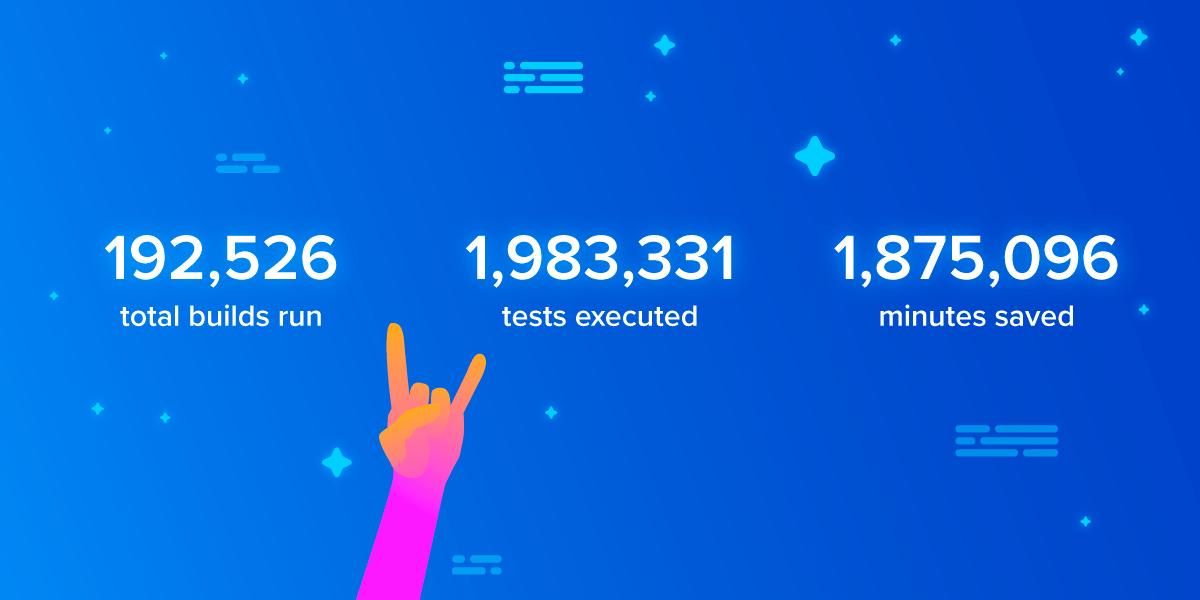 New features & product updates
Codemagic has come a long way. We have evolved into a more professional, more capable and more accessible continuous integration and continuous delivery service for Flutter apps — but not only.
Let's see what have been the most popular features.
Community
A vital part of Flutter is the community and all the awesome Flutter developers like you! We at Codemagic have created a Slack workspace for all developers working with Codemagic to discuss and share the latest findings with others. By now we have +1.6K active members and the community is growing fast. Join the cool kids here.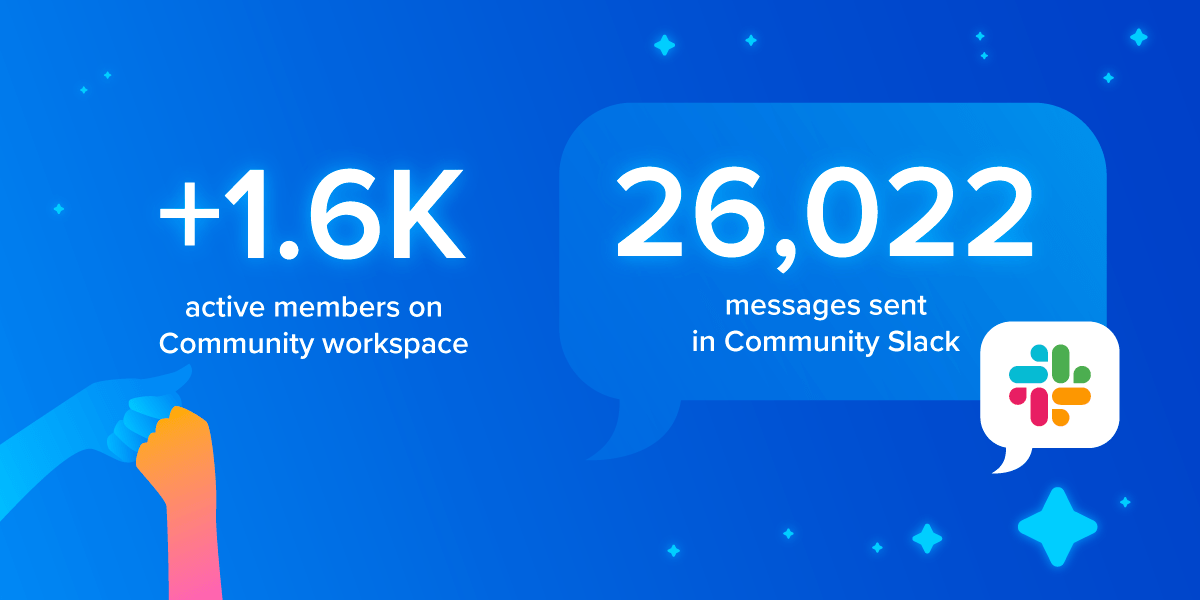 Meetups & conferences
2019 has been extremely busy for the Codemagic team. We have worked day and night to build a CI/CD tool for Flutter. But that wouldn't have been possible without being an active member of the Flutter community, getting feedback and exchanging ideas with Flutter developers.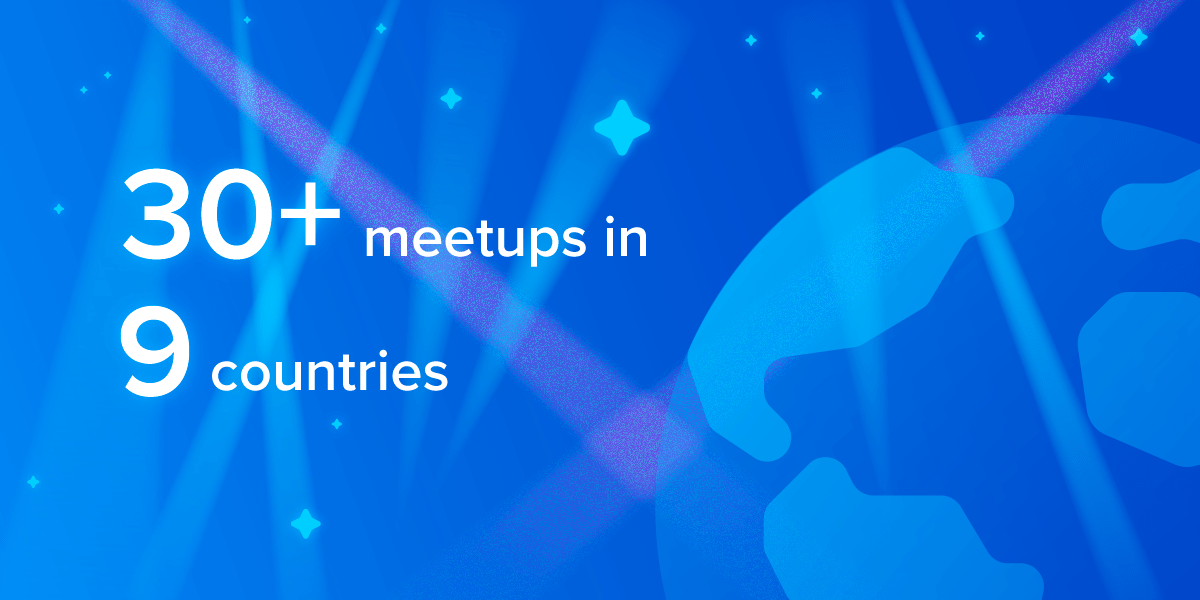 We had the honor to participate at high-level conferences like Mobile World Congress Barcelona where we presented our own Flutter app for beta testing on Google stage. Please take a look at how we built Testmagic in one month.
Codemagic blog is an excellent source of Flutter and CI/CD related knowledge! Our goal is to support developers as much as we can, and offering quality resources about building Flutter projects and getting started with CI/CD is one way to do that. From launching Codemagic blog in the beginning of this year, we have had 25K weekly visits to our articles and there are over 3K people subscribed to our monthly newsletter.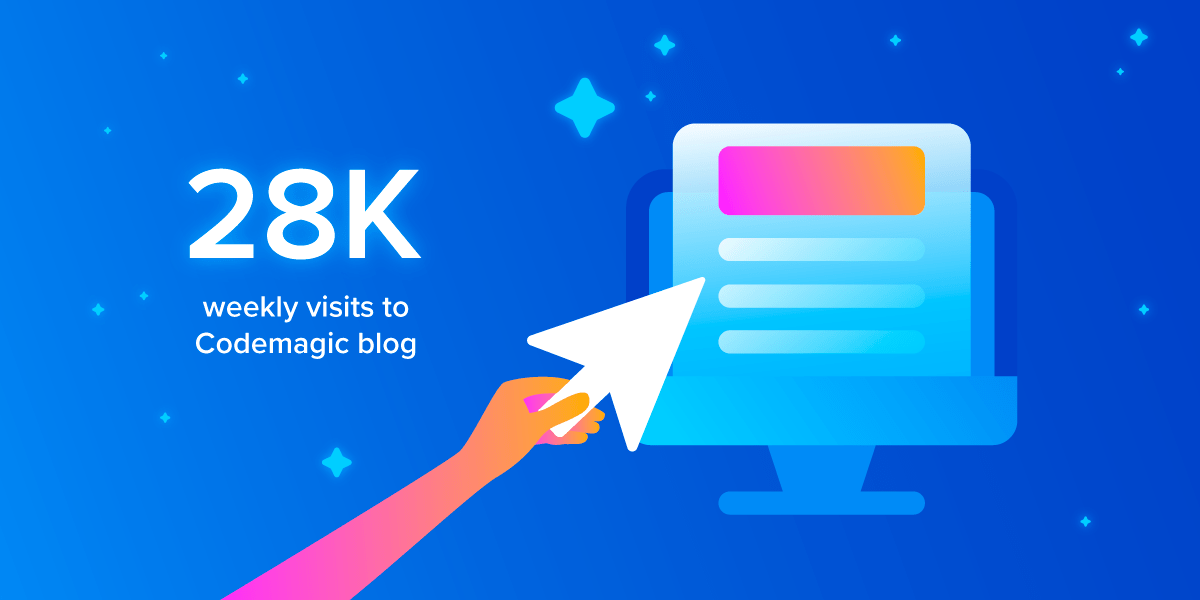 Top 10 most read blog posts in 2019
In 2019, we have published over 90+ articles on Codemagic blog. We also launched a guest writer program which turned out to be extremely successful.
In three short months, we have published 12 guest posts from 7 authors who do not need any introduction in the #Flutterverse.
Let's take a look at the most popular articles of the year.
And of course, the Flutter Talks podcasts by Codemagic are extremely popular.
Most read guest posts in 2019
Scott Stoll is guiding developers through the basics to help get started with Flutter:
The King of the BLoC Felix Angelov is taking Codemagic CI/CD for a spin to unit test Flutter apps.
Creator of Coding with Flutter and Flutter speaker Andrea Bizzotto shows how to automate tests on Codemagic.
If you have an interesting topic in mind and are interested in publishing it on Codemagic blog, please get in touch!
To sum up
It has been a (code)magical year and we're extremely grateful for your love and support. But this is not where we stop!
We are eager to see where Flutter will take us at the Flutter Interact event and what awaits ahead. One thing is sure, already in a week we will have some pretty amazing news to share so we can present you a more professional, accessible and capable CI/CD platform. We will keep you posted. Our roadmap is full of new product updates and features.
Thank you for a magical 2019 and we are looking forward to continuing the journey with the Flutter community in 2020.
Team Codemagic