Another year around the sun has passed, and Codemagic has already turned FOUR years old! Who remembers our launch in December 2018 at Flutter Live?! It feels like yesterday!
We started out as a Flutter-specific CI/CD and then added support for other platforms, such as React Native, native iOS, native Android, Cordova, and Ionic. This year, we started supporting Unity CI/CD. We're learning and growing year by year together with the community!
We can't wait to see what our fifth year will bring! But first, here's a brief overview of our fourth year.
🚀 Highlights of 2022
We've had lots of releases and updates this year that have hopefully made using Codemagic more convenient for you.
This includes building your app from a tag, running macOS UI tests, using environment variables across scripts, easier management of code signing files across multiple apps, custom labels for easier build identification, and a lot more! As you can see, our product and dev teams have worked hard to improve Codemagic as much as possible.
But that's not all — here are the highlights that we are extremely proud of this year:
🍏 Apple M1 build machines
All Codemagic users can now build with Apple M1 machines on a free plan. But why is this such a big deal? Well, to put it short, M1-based Macs are blazingly fast compared with Intel ones. Switching to M1 Mac machines on Codemagic CI/CD makes your builds run significantly faster.
This is amazing :D

Switching to M1 machines reduced my @codemagicio build time from 57 minutes to 8 minutes.

Codemagic offers 500 M1 build minutes free every month.

— @zambrella (@Zambrella101) September 27, 2022
As an example, for iOS builds (with caching), we see build time improvements of around 50% compared with the Mac Pros.
See the full comparison here.
👾 Codemagic publicly launched Unity CI/CD
At the beginning of 2022, we launched support for Unity CI/CD!
Codemagic build machines have Unity SDK preinstalled. So, if you have any previous experience with Codemagic, using it to build Unity projects should be a breeze.
At first, we only had one Unity version available, but we've since introduced the ability to install other Unity versions and even added them to our own servers to speed up downloading and save you time. We've also made sure Codemagic is integrated with services such as Kobiton, which Unity developers rely on for testing. Finally, we made sure that you can use Codemagic to publish your games to not only Google Play and the App Store but also the Oculus Store and Steam.
📉 Decreased prices
​​Inflation rates are skyrocketing, companies are going through waves of layoffs, and the products you're used to using are becoming more expensive.
During this tough period, we at Codemagic decided to lower our prices. At first glance, this may seem ridiculous. Well, it's not. Lowering our prices became possible because we reduced our infrastructure costs, which means that we can pass on these savings to the people using our products.
We believe that lowering our costs will help us support teams of all sizes — and make their work easier.
Here's a quick overview of the changes:
Codemagic's M1 Mac mini machines are now half the price.

With our new Pay-as-you-go plan, you will never pay more than $299/month — no matter how many build minutes and team seats you use. This plan also includes up to three concurrencies.

You no longer have to pay for team seats.

There are no hidden costs.
Read more: 
📔 ​​Blog
We are beyond grateful to our in-house and freelance writers, who have contributed a lot to help us create the best content possible.
📈 Most read articles in 2022
✍🏻 Our writers in 2022
We want to recognize our writers, who provide quality content to hundreds of thousands of our readers. Many people have contributed to Codemagic's blog this year. Here are just some of them.
🧑‍💻 What developers are saying about Codemagic CI/CD
8:35 PM : I have a new idea for a mobile app.
8:47 PM : I start a skeleton @FlutterDev project
9:29 PM : thanks to @codemagicio the skeleton app is on my iPhone.

100% on Linux. Life is good !!

— Yannick (@FrenchguyCH@ubuntu.social) (@frenchguych) July 6, 2022
Loving @codemagicio as a CI/CD tool for our Ionic app.

Super easy to set up code signing and app store distribution along with really reasonable usage-based pricing.

— Steve Sanders (@StevenDSanders) July 1, 2022
Switching to M1 machines reduced my @codemagicio build time (ios and android) from 31 minutes to 12 minutes 🔥

Codemagic offers 500 M1 build minutes free every month 🚀 #flutter @fitwillapp

— Serhii Perepechin 🇺🇦 (@perepechin) September 25, 2022
Finally found a CI/CD provider that has @Apple M1 machines! @codemagicio + Qt 6 now lets me publish M1/M2 (arm) versions of my software. 🥳https://t.co/KLDlPsUKmh

— Martijn Smit (@smitmartijn) September 14, 2022
- How do you call a Lakers player that has (for some reason) knowledge about Flutter CI/CD?
- Codemagic Johnson.

— Mangirdas Kazlauskas 💙 (@mkobuolys) July 5, 2022
📢 Events and meetups 
This year has felt a bit like a revival for many of us, as we could finally see each other again in REAL life, face to face, have a drink together, or just sit around the same table and discuss life.
One of the highlights in 2022 for Codemagic was definitely reconnecting with our friends at various conferences and making many new connections!
We attended Flutter Vikings, Nordic Game, SwiftLeeds, droidcon London, Mobidictum, and other events in person, and we attended some others remotely. However, giving a talk while physically being on another continent than your viewers doesn't surprise anybody in 2022, does it? So, yes, we did that as well! And we'll certainly visit more events in the years to come!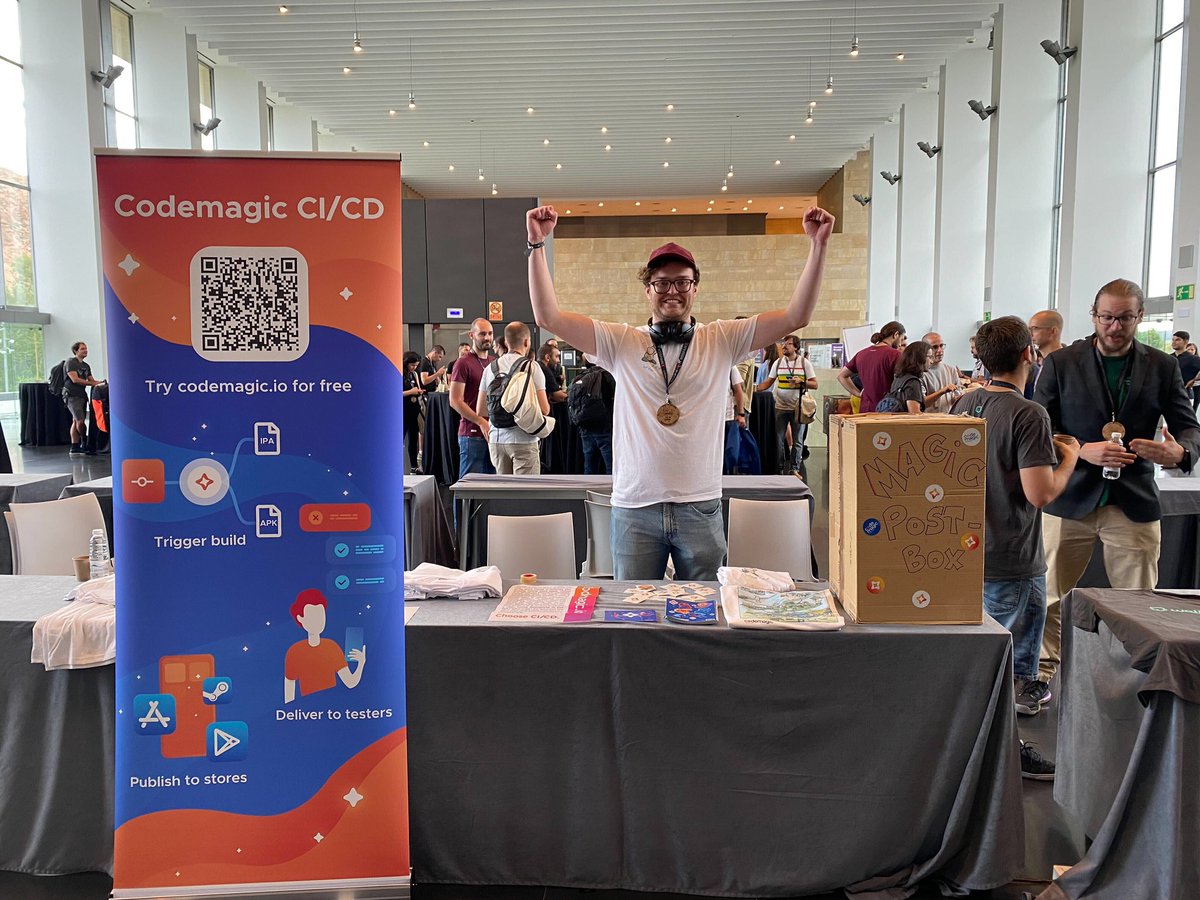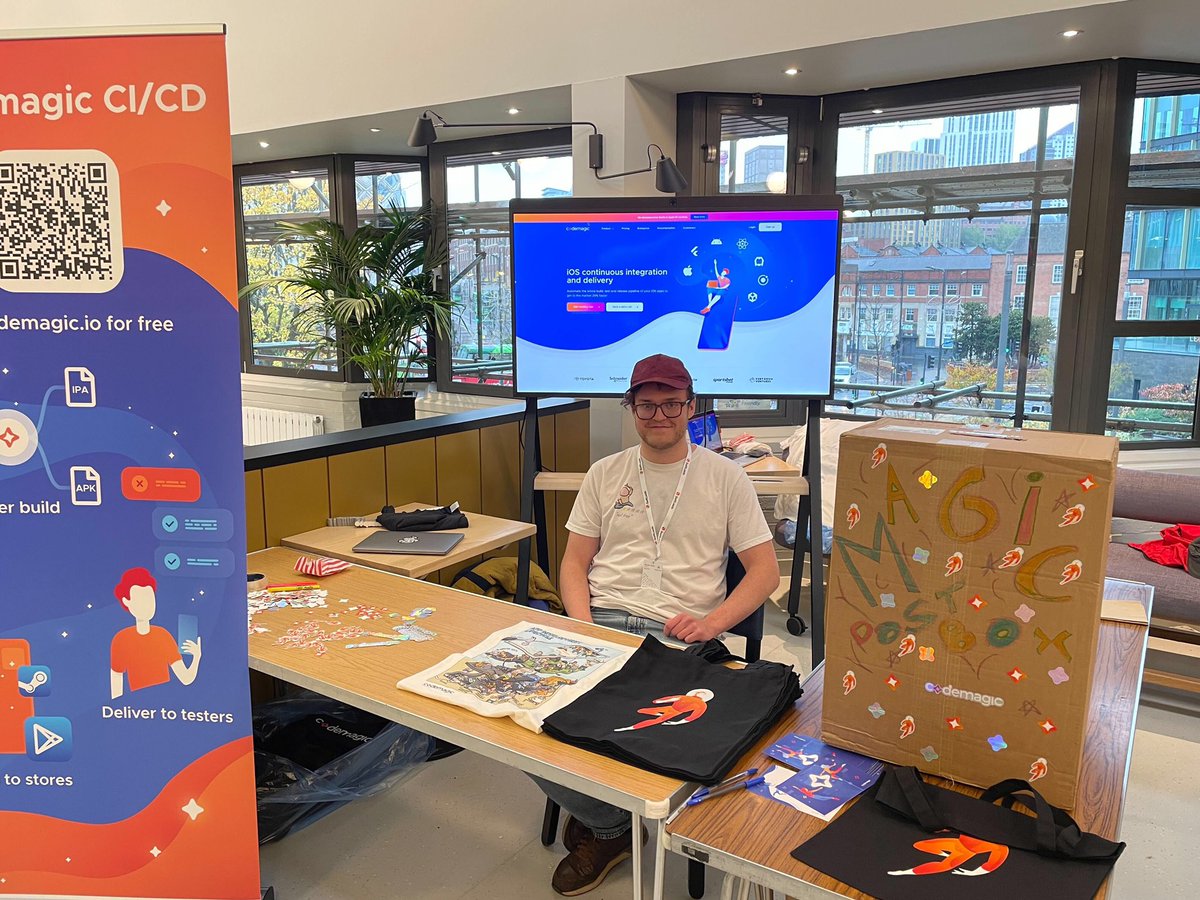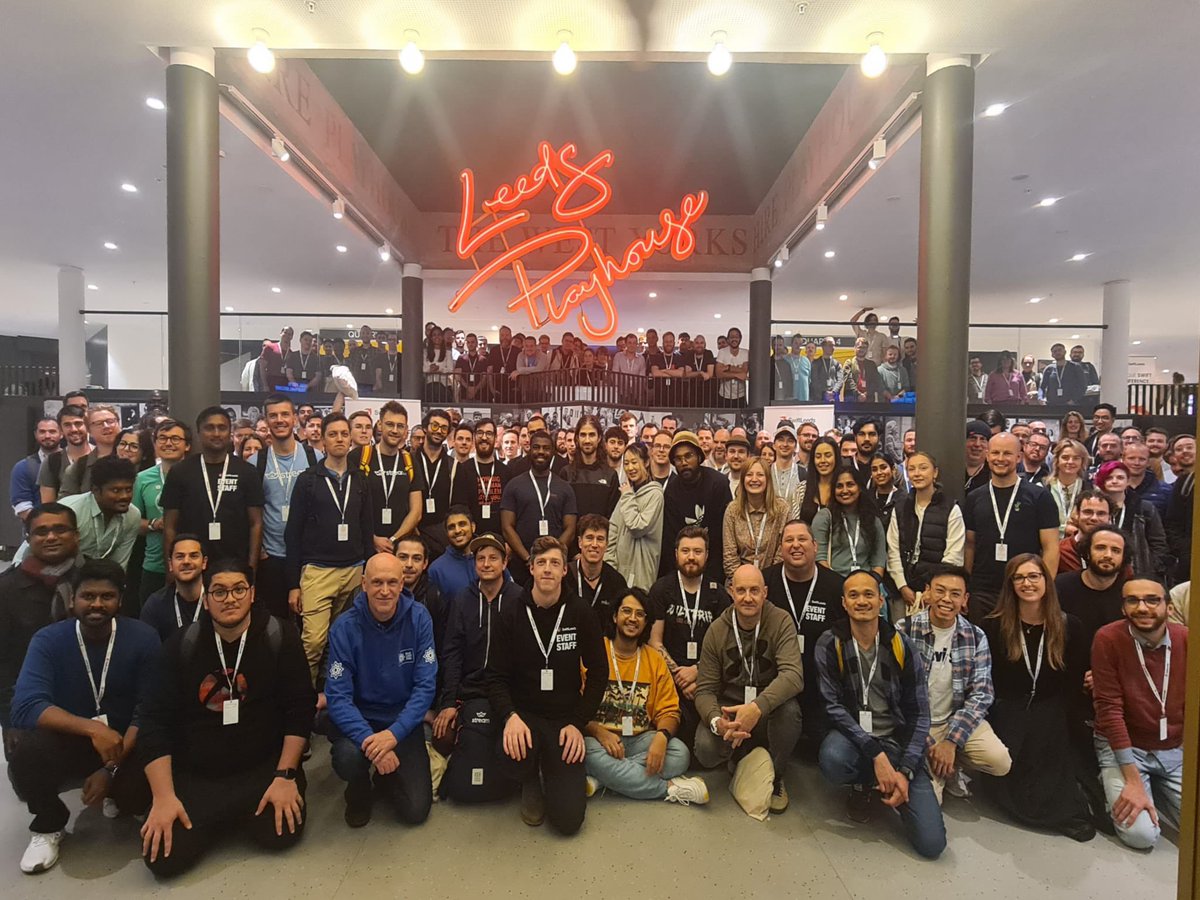 🫶 Codemagic team 
Codemagic is a remote company, which means that although we do have an office, most of us work remotely.
We employ 29 people from 13 countries, and this summer, we managed to get together in person in Estonia! Many of us met for the first time in real life, and wow — what a great feeling it was.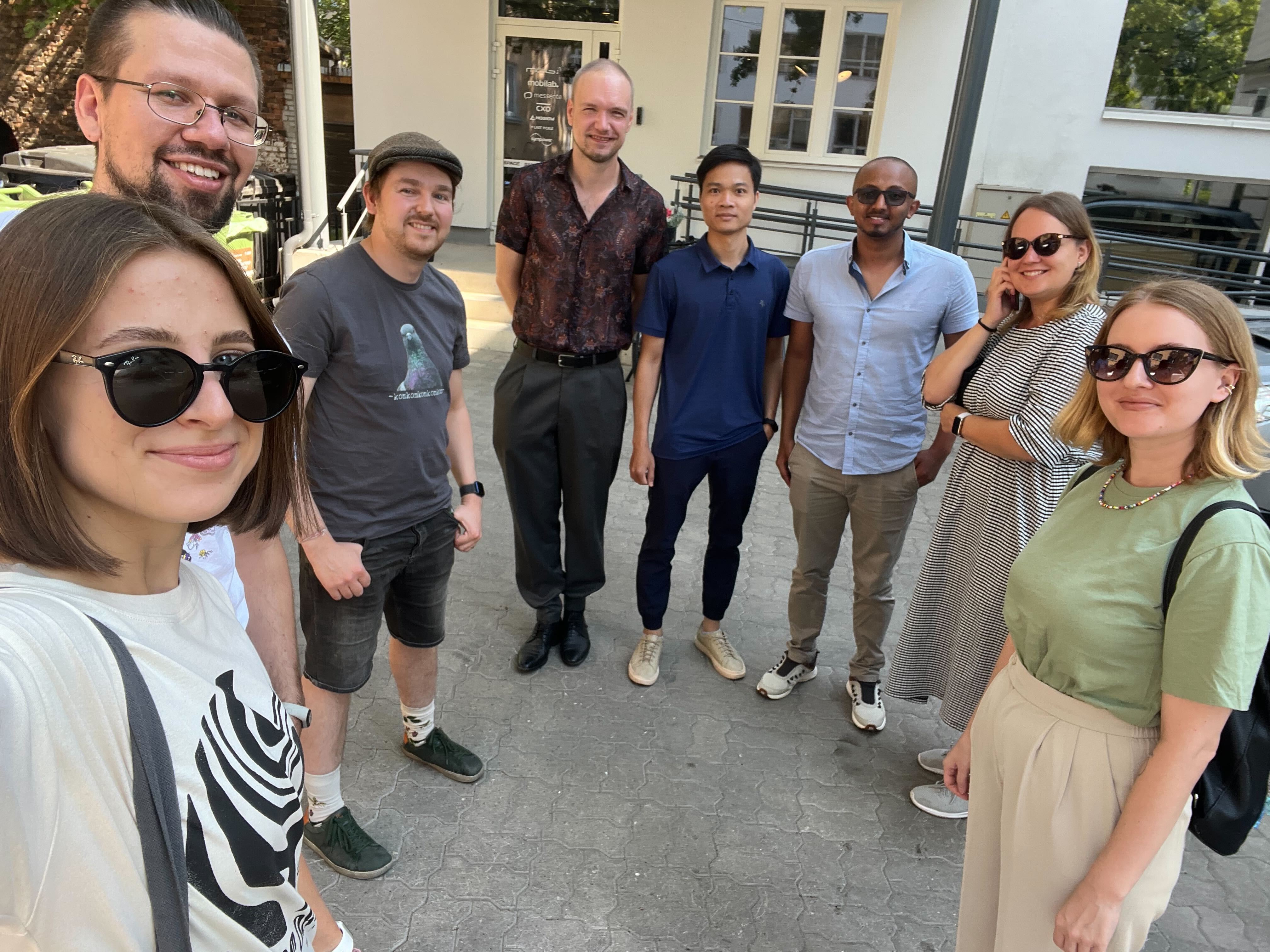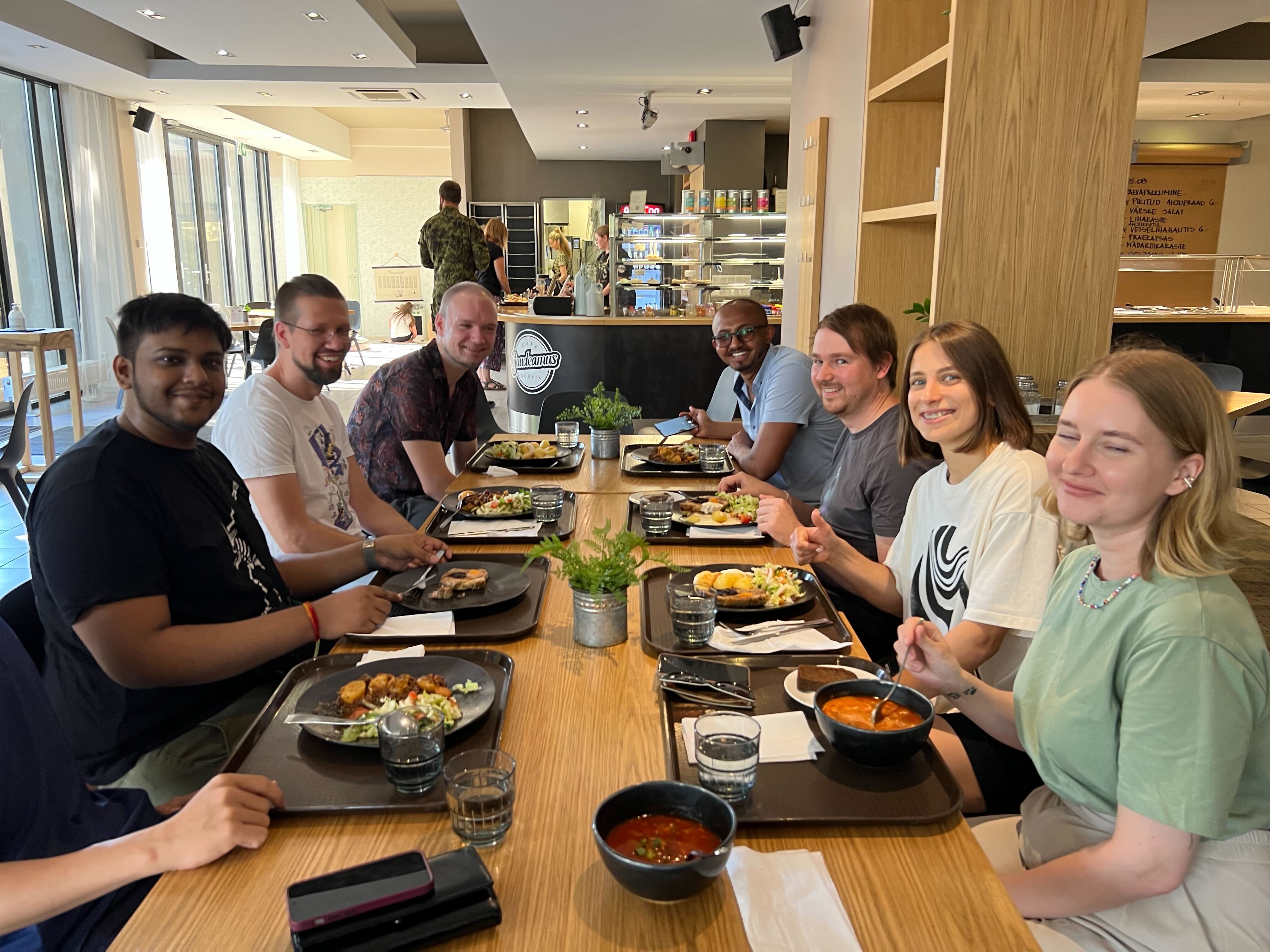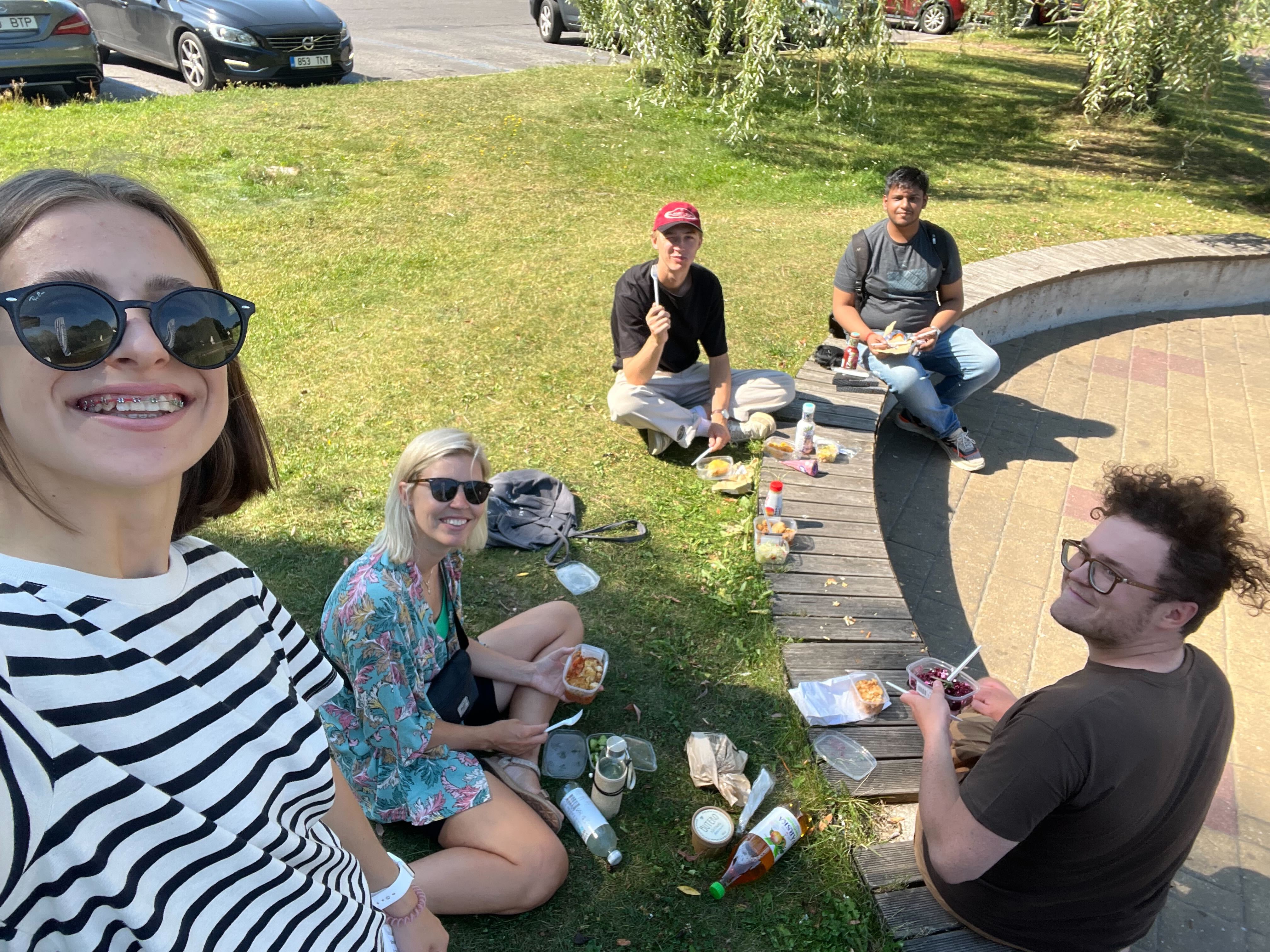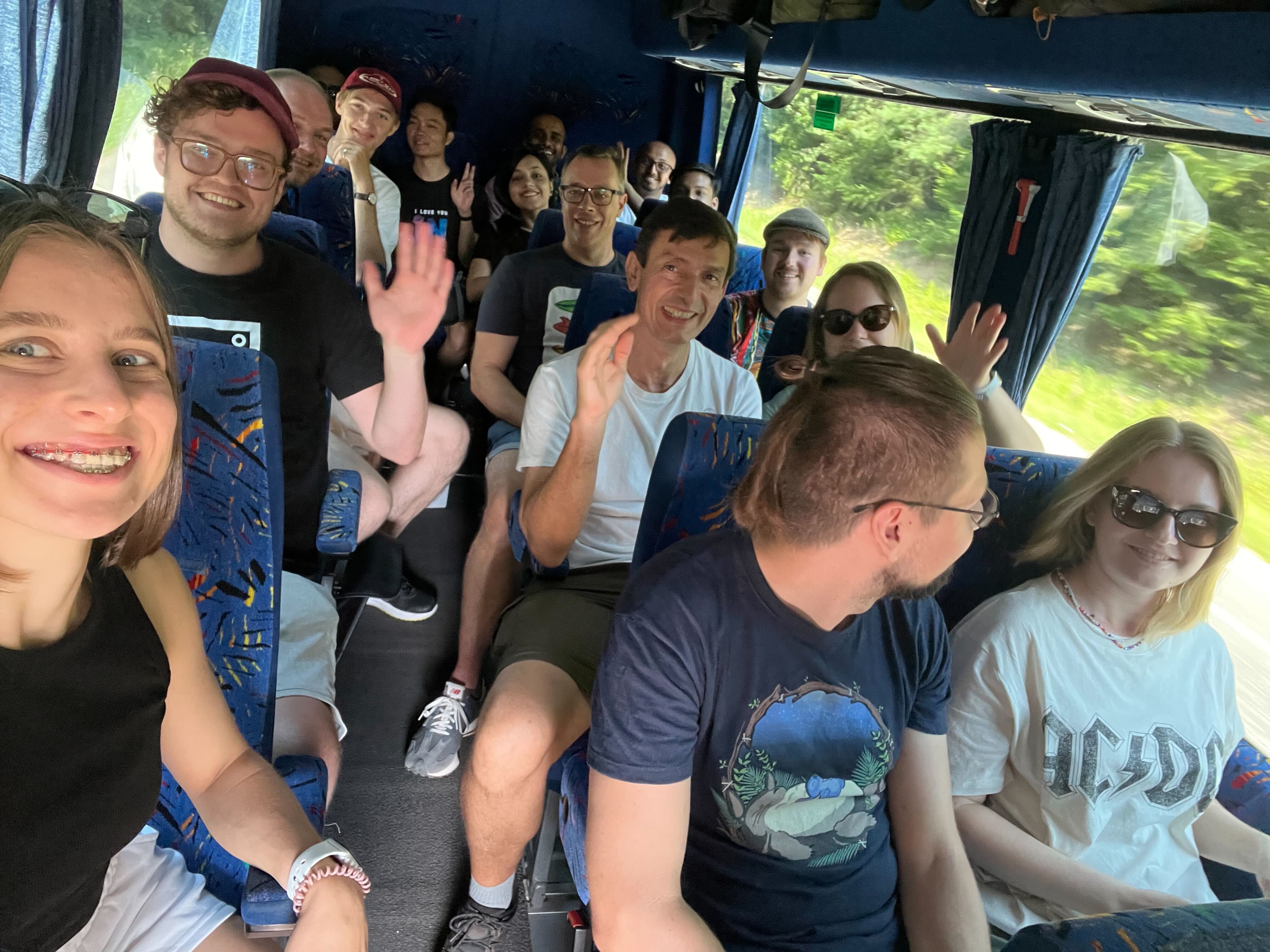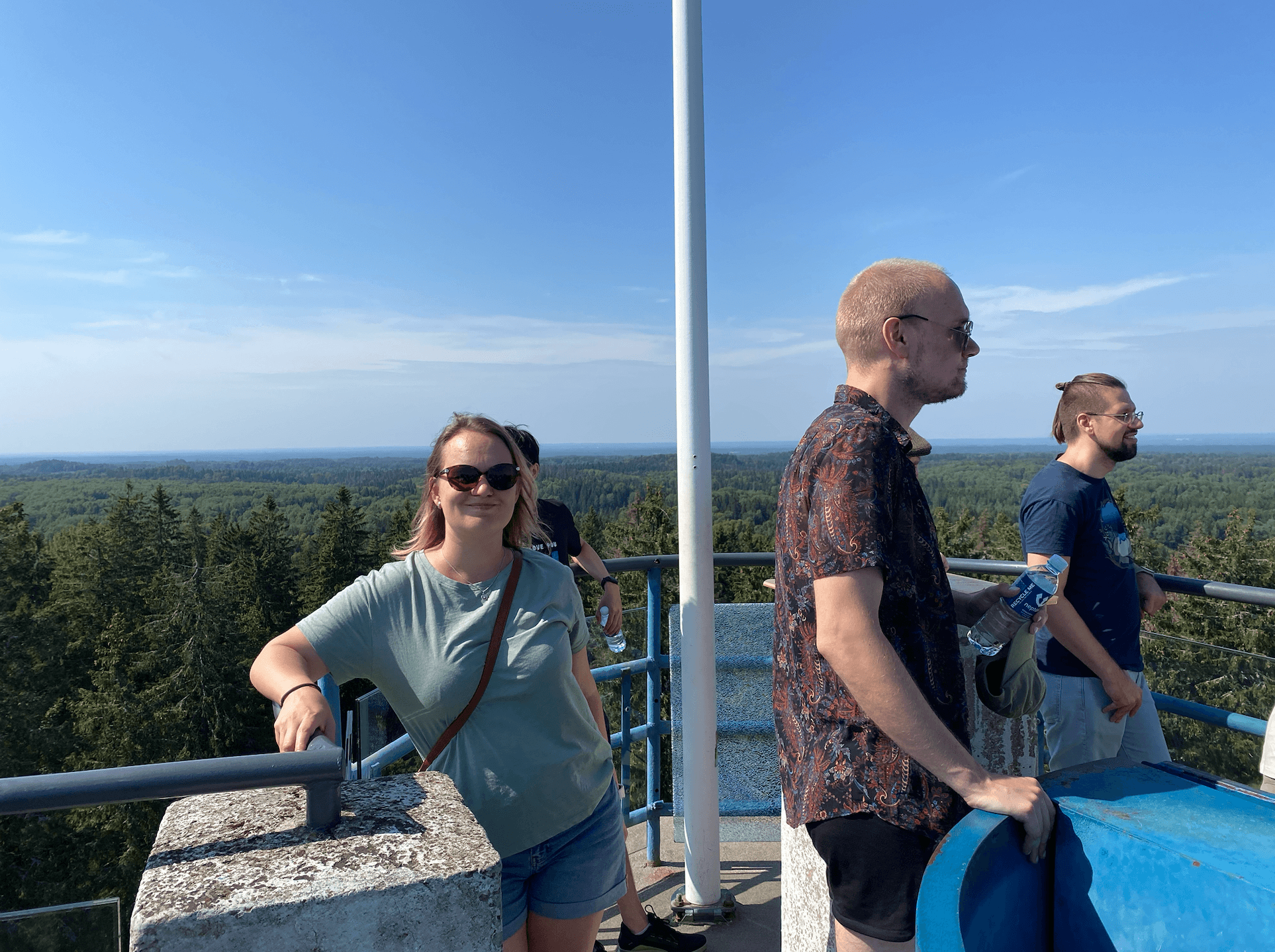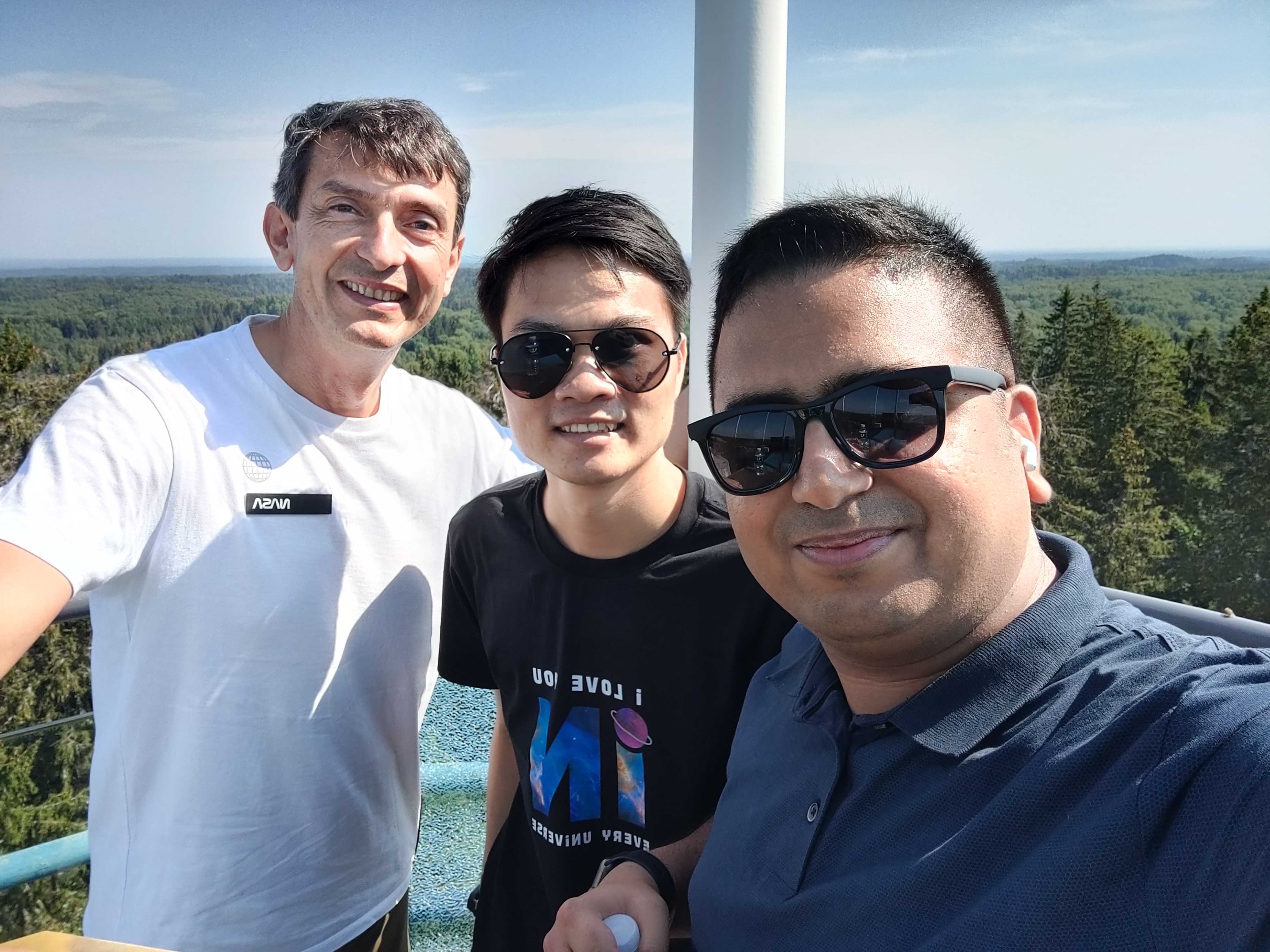 🙏 Thank you for being a part of our community in 2022!
Most importantly, we hope we've helped you, our dear users, to build, test, and deliver your apps faster and easier. We strive to make Codemagic the best CI/CD for you, and we're constantly improving our service, increasing its reliability, and adding cool new features.
🎁 A birthday present
Usually, people receive presents on their birthdays, but why not give one? So, to celebrate our birthday, we've made a Codemagic wallpaper that you can all use.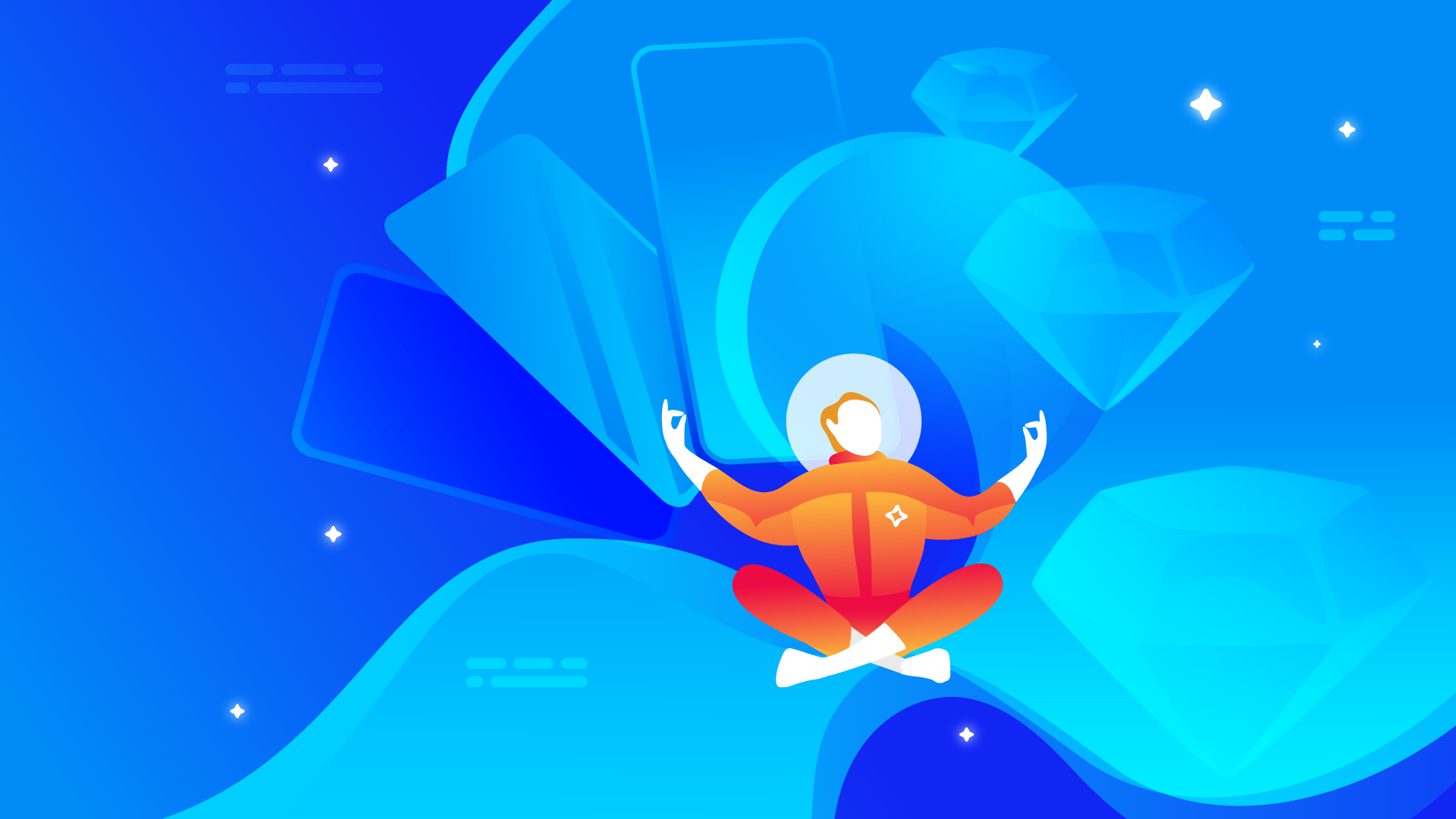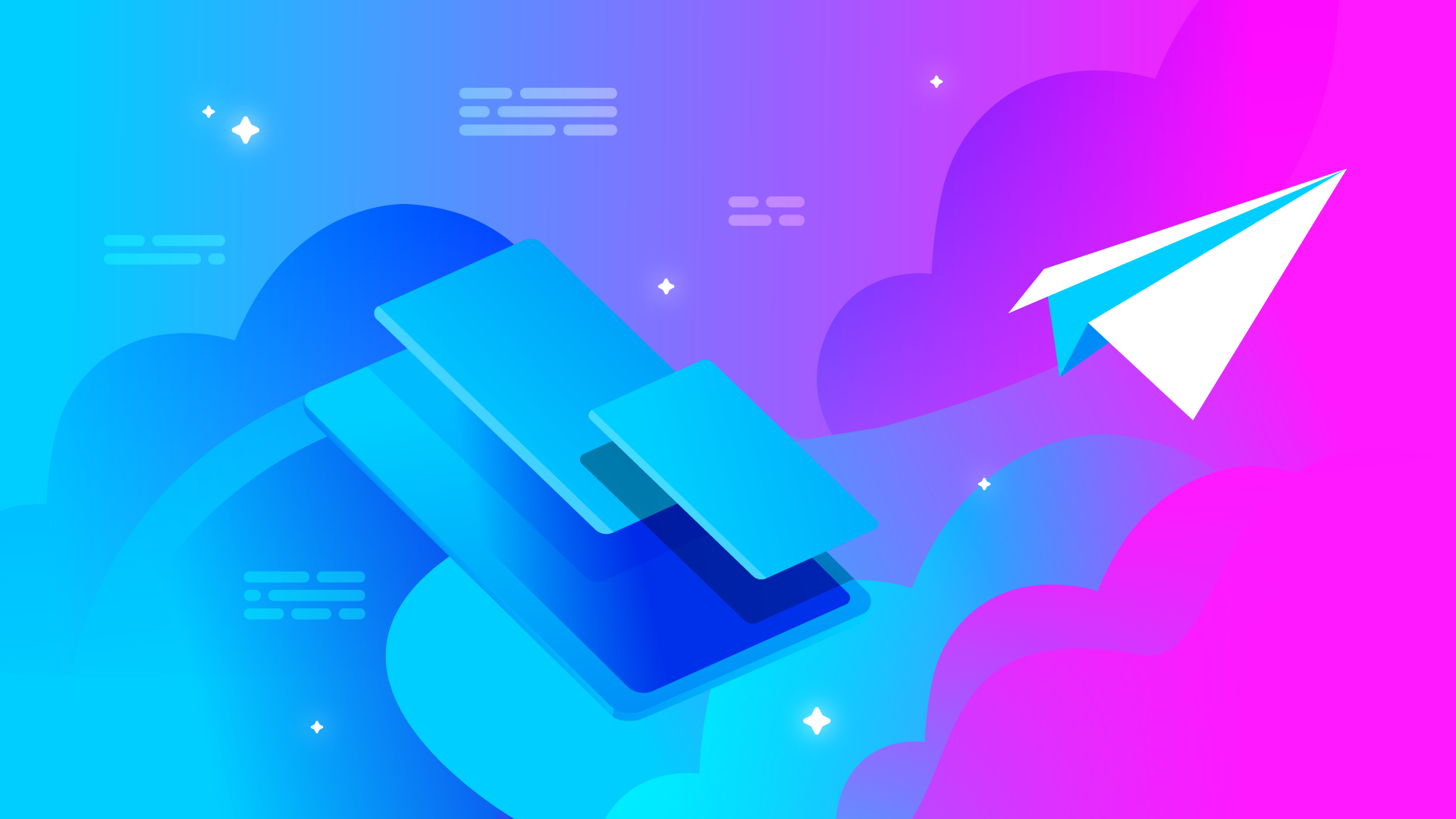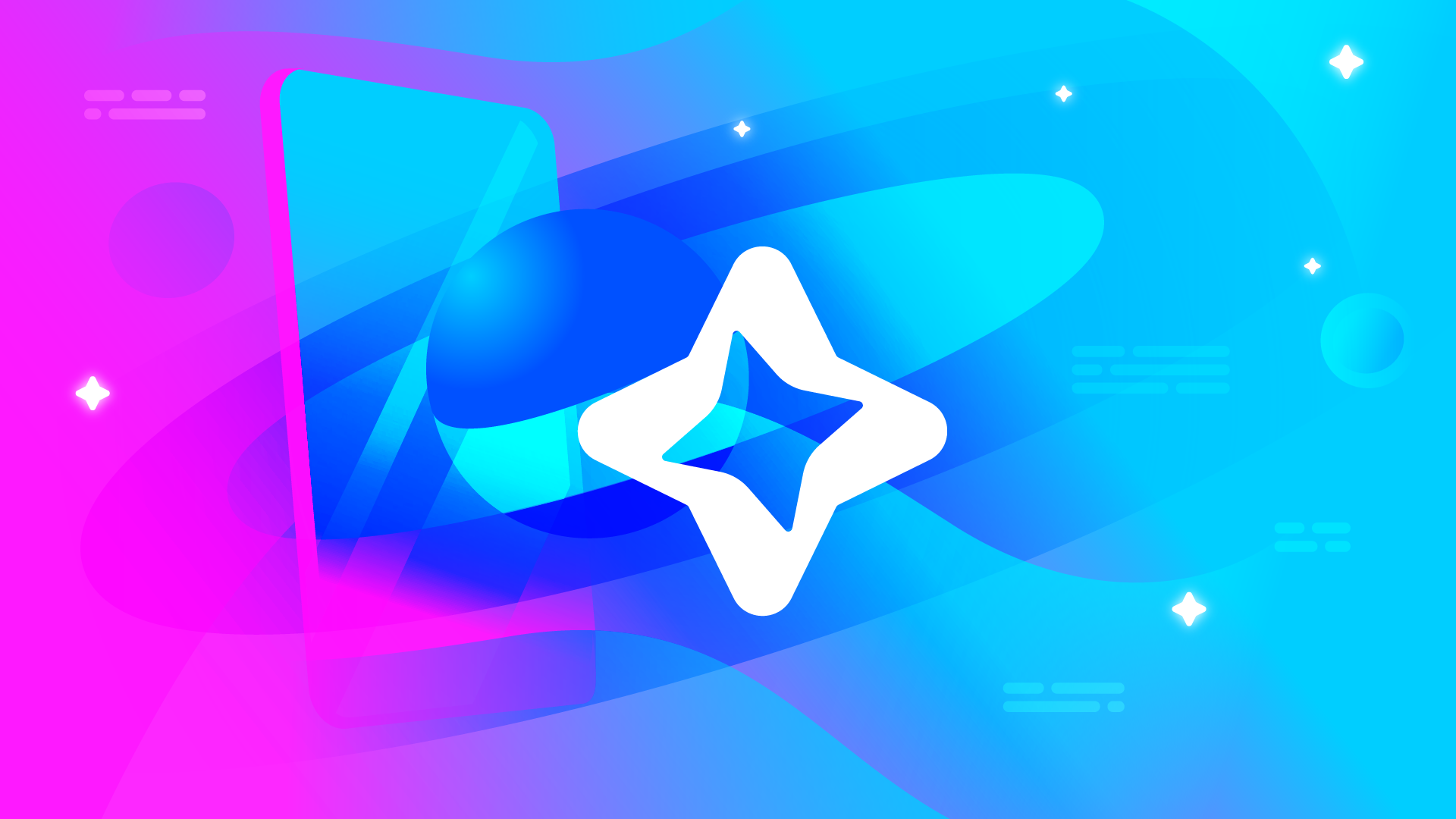 Download your favorite one from here, and feel free to share it with fellow Codemagic fans.
---