What a day!
70 meetups and over 2,500 participants world-wide joined their forces to build something cool with Flutter.
24 hours full of ambitious Flutter developers, crazy ideas, solved problems and successful Flutters apps! The international Flutter hackathon was a huge success and we are extremely thankful to all the participants. And a big bow to organisers and sponsors from Flutter, Very Good Venture, BMW, Codemagic, DevAngels and InvoiceNinja.
So, what happened in Hub Nevercode?🤔
Altogether 2 years of Flutter experience
50% of participants did not have any Flutter / app dev experience
Youngest participant 2.5 years old
The farthest attendee 180 km from Hub Nevercode
8 hours
4 Flutter projects
Coffee.pizza.code. Repeat!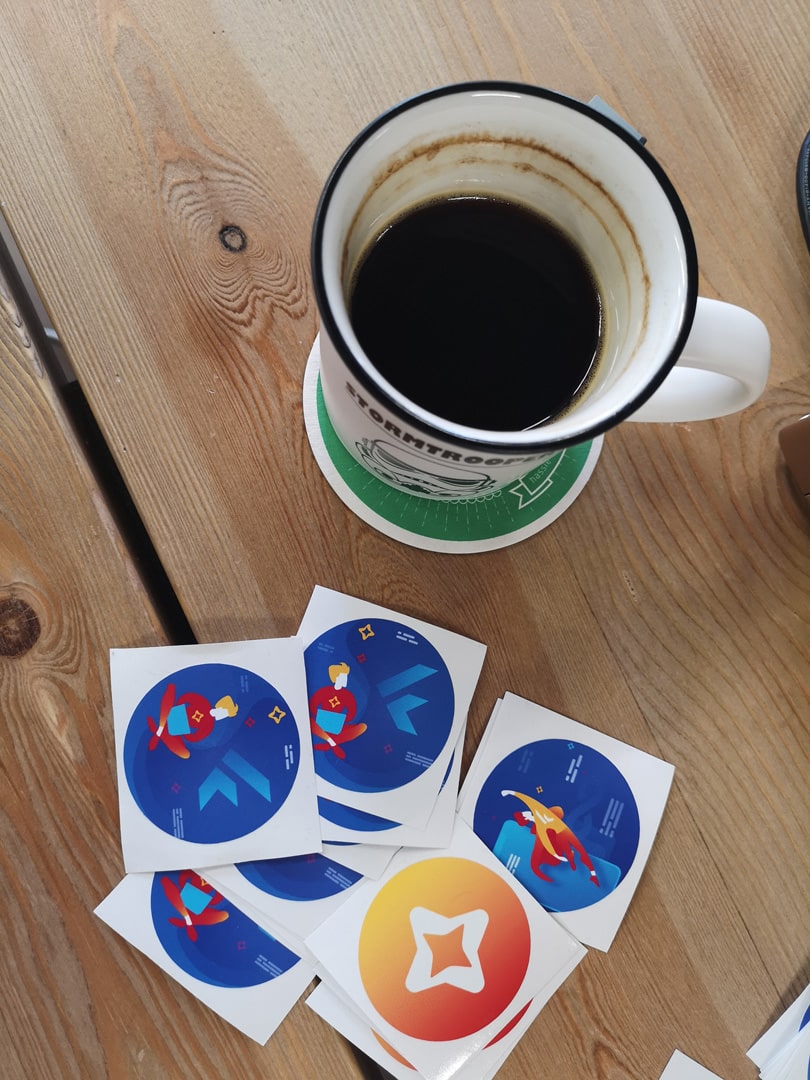 So, is it possible to build a cool and functional app in 8 hours for Android and iOS? Well, you sure can! Might sound like bananas, but let us introduce you Hub Nevercode #Hack19 apps.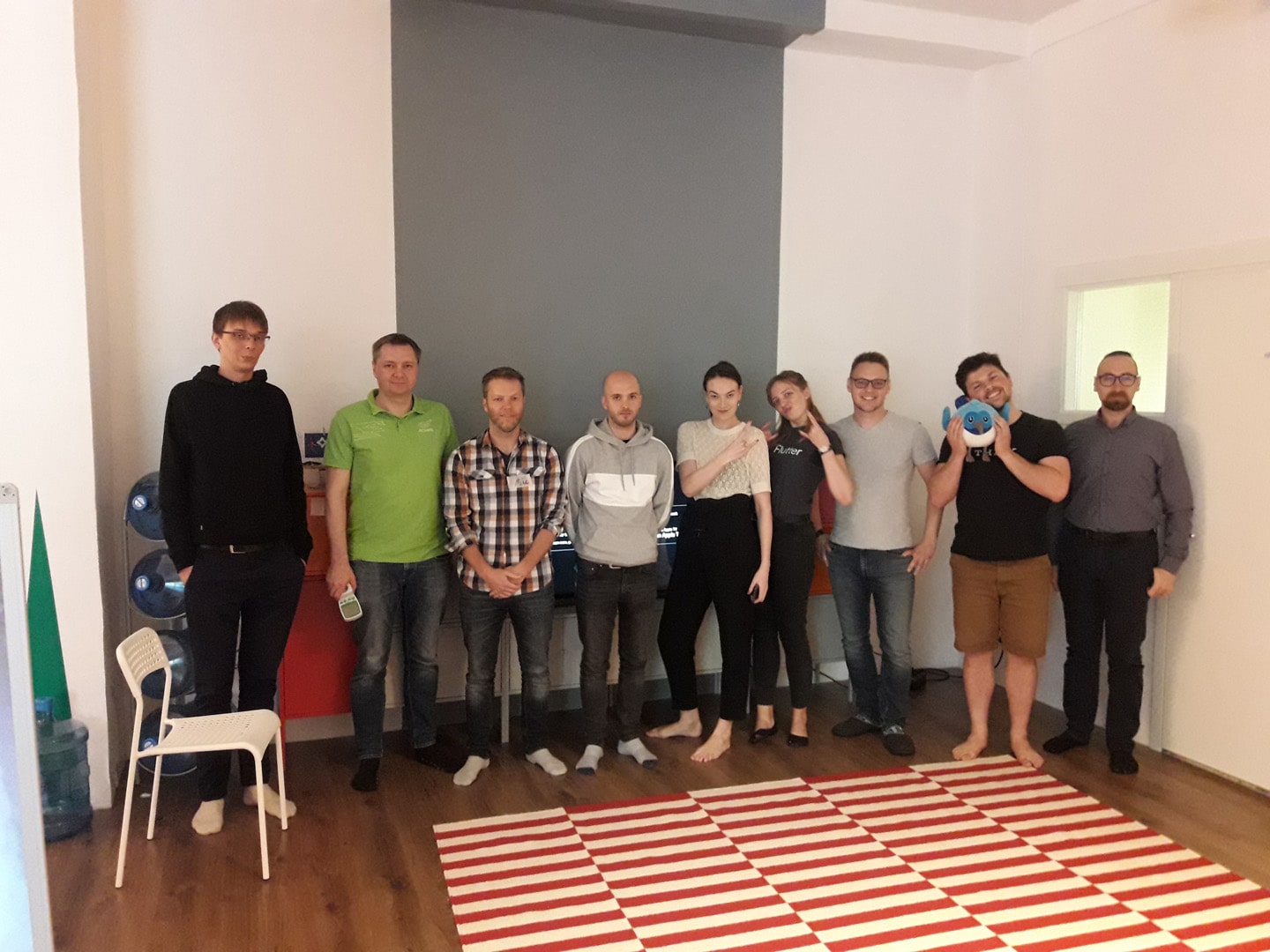 Neverlate
Have you ever been late and could have used a better excuse? Well, our software engineers from Neverocde made an excuse generator to cover for you the next time you're late. If you can't be on time, you better give a hell of a good reason to make it up.
But no excuses for our developers. With no Flutter or mobile app dev experience whatsoever, they built a Flutter app in less than 8 hours with custom pixel art.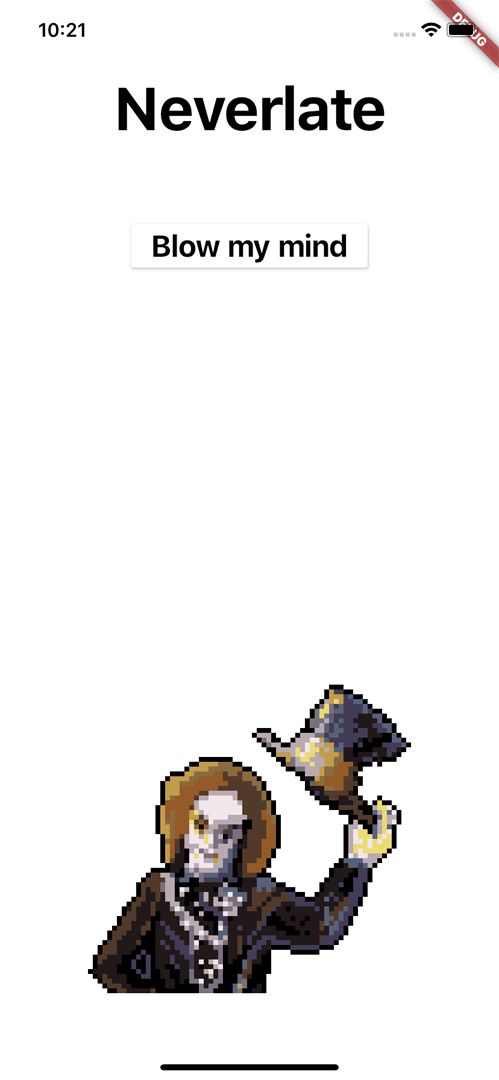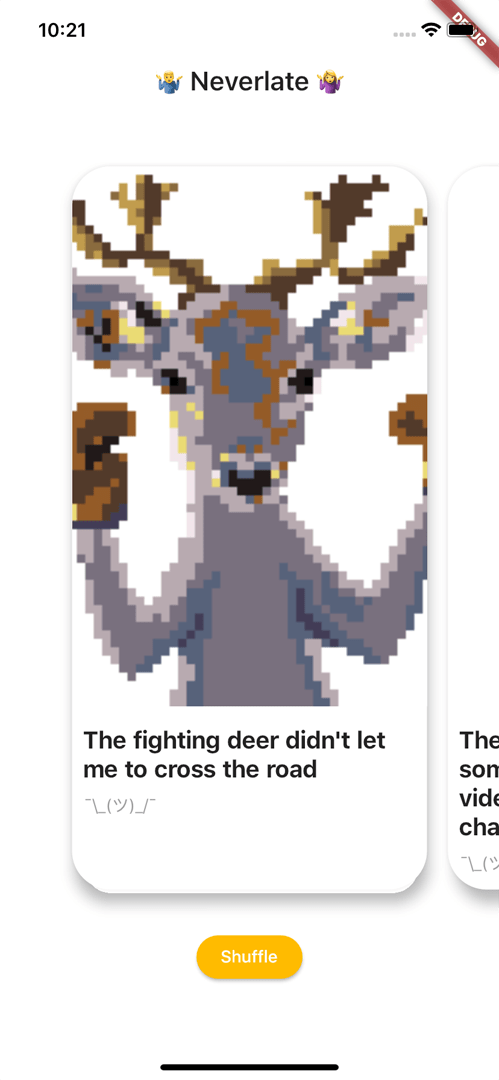 "I just downloaded Flutter two days ago to prepare for the hackathon. It's an amazing tool!" — Mikhail
"Flutter is really easy to start with. There are a lot of materials with examples. If you have an idea, you can just find a similar example and use it as a template" — Lena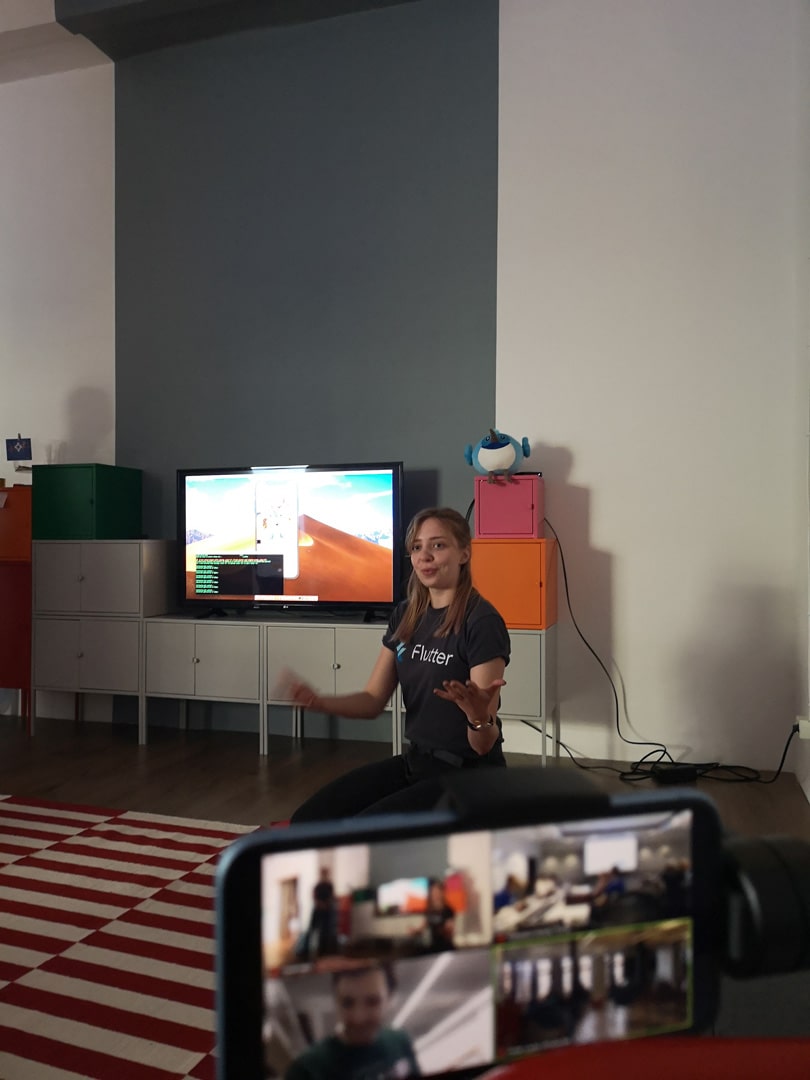 Smalltalk
Joosep and Klaus did not come all the way from Tallinn to fool around at the hackathon. They had a plan to build a Slack alternative with Flutter in 8 hours and win the game. Nor were they there for small talk…or were they? By the end of the day, this team of two delivered a beautiful-looking multi-channel communication app with a possibility to make private chats as well channel chats.
"We decided to use webSockets for the communication between back-end and front-end and this was kind of annoying to implement in Spring. But learned something new at the same time, so all in all, it was fun" — Klaus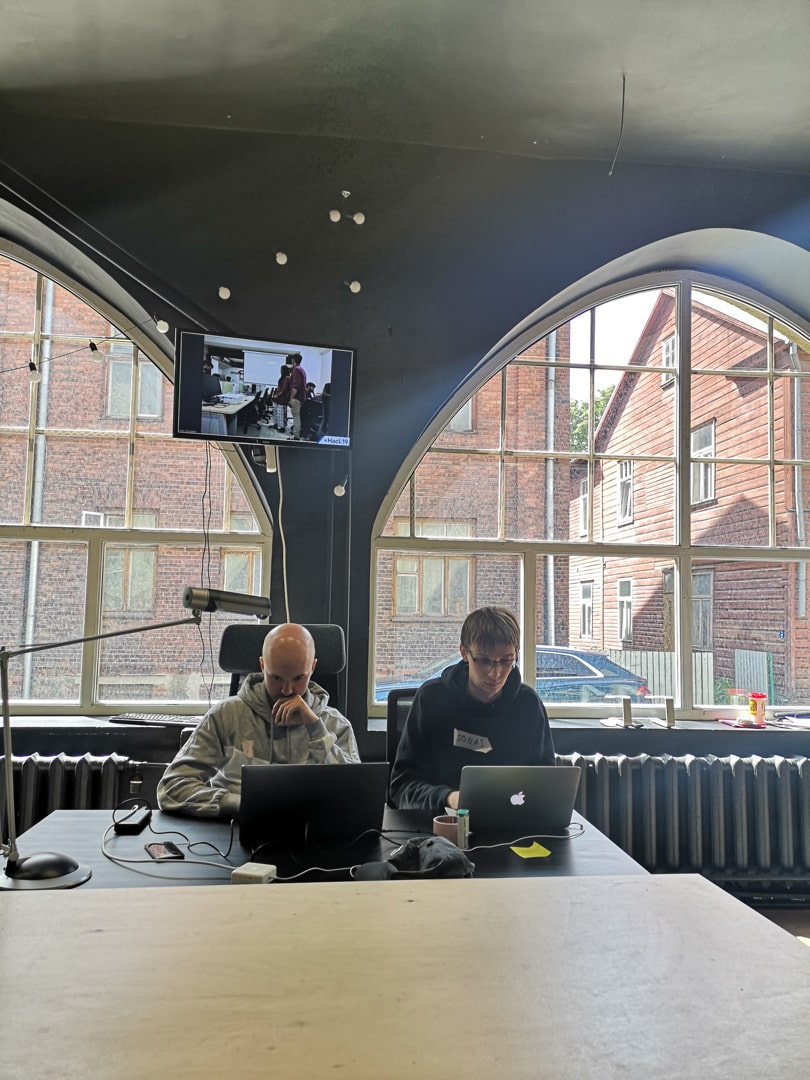 Space Invader
Inspired by the first computer game Space Wars, the idea is simple: to be able to move your space ship from right to left and shoot at objects (wait a minute..is that a React Native? :S)
In this app, the look comes first. Using an in-house pixel artist, the final look is just neat!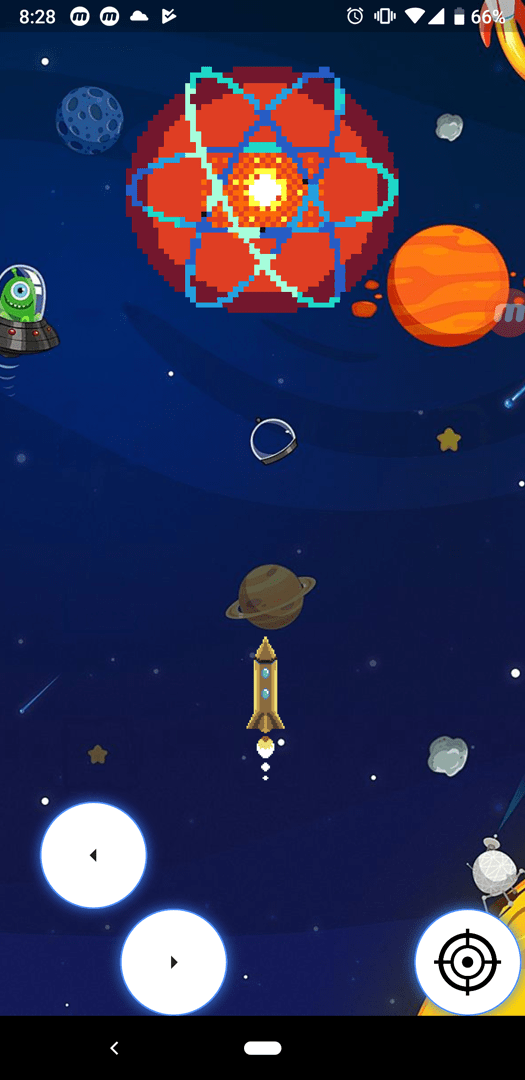 "In my app, there are no plugins and code visibility is entirely what I wrote by myself. The animation is not even a real animation, it's just a combination of Block factor and widget align and pixel art." - Francesco
Negawatt Station ⭐️
Last but not least, our pick for the international hack. Not only saving tons of energy for Flutter community but also saving the world. What is there not to love about this ambitious plan?
Negawatt Station is aimed to help save home energy usage by collecting the data about power grids. People can make measurement visits with barometers and share the results with others. Based on that data, you can take action, either unplug the device or make research for a more efficient device. Therefore save energy and money.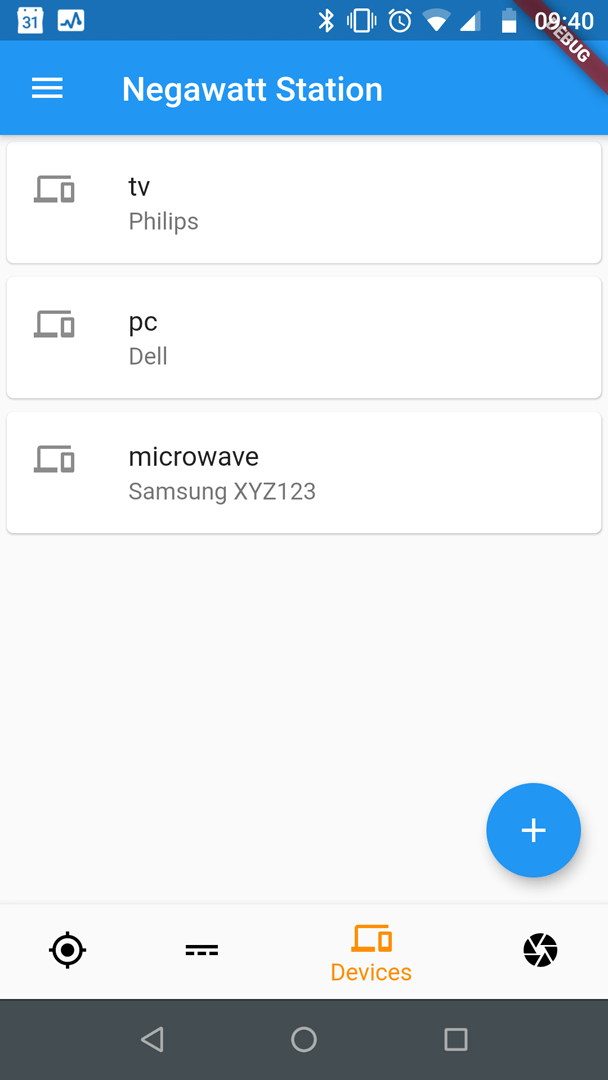 "This was one of the reasons to attend the hackathon. I wanted to see if Flutter is usable for us in production. And YES! I have been wanting to do this app for 5 years and now this Flutter hackathon gave me the chance to validate the idea." - Rainer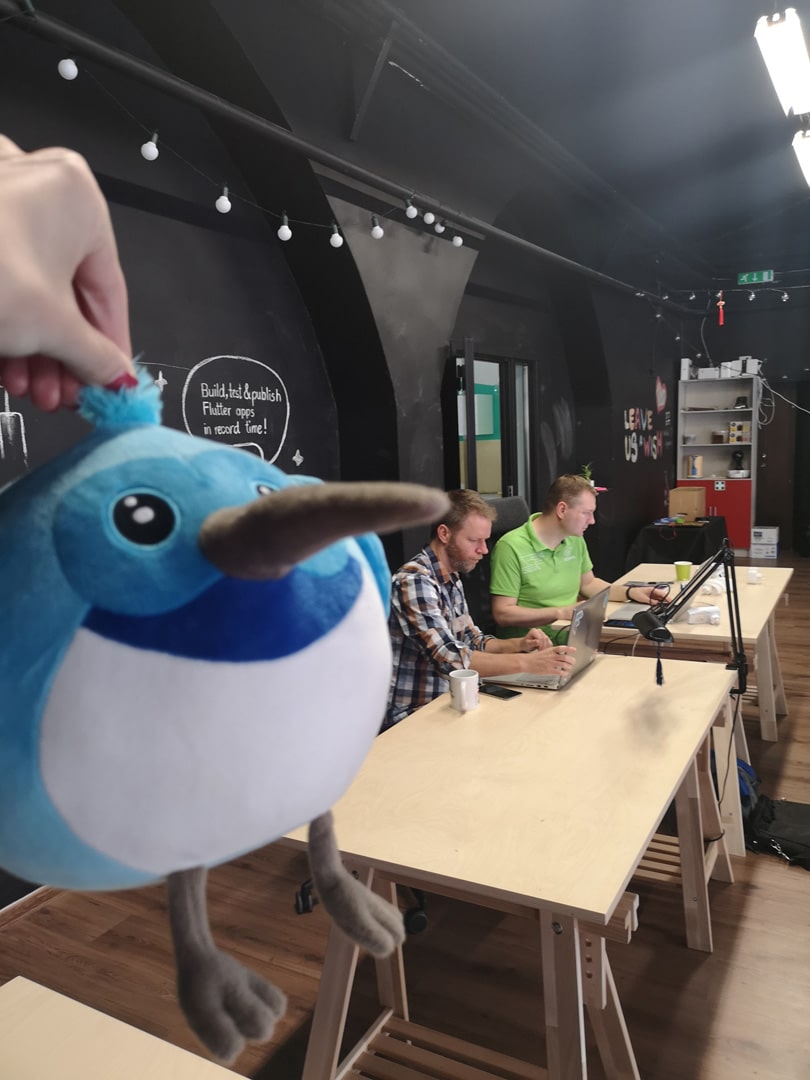 And it's a hack! Flutter is a powerful tool and Hack19 was the proof of that. Flutter & Dart enables creators to execute their ideas even without deep development knowledge.
If you used Codemagic CI/CD tool for Flutter at the hackathon don't forget to submit your app to the Codemagic Showcase and see what other's have build with Codemagic CI/CD & Flutter.