2020 has been extremely challenging for all of us on so many levels and we hope everybody can enter the new year stronger than before.
Thank you for trusting your mobile apps with Codemagic CI/CD. You are the most important reason that keeps us going and why we build this product.
Thank you for your grind and hustle! We are extremely thankful to all our users for trusting their mobile projects with us and we appreciate all the feedback you have provided to improve our service.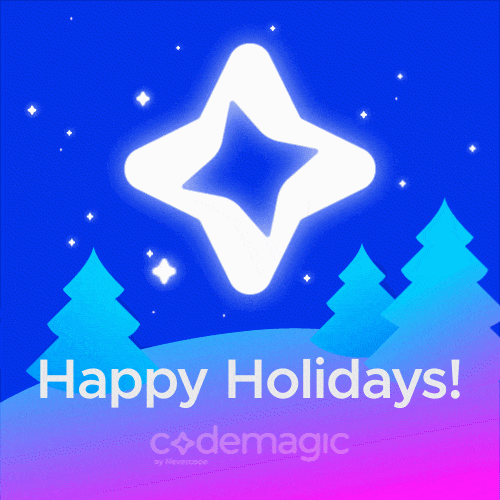 We wish everyone new professional highs and significant personal wins in 2️⃣0️⃣2️⃣1️⃣. May this year be amazing!🚀
Joyful holidays, Team Codemagic